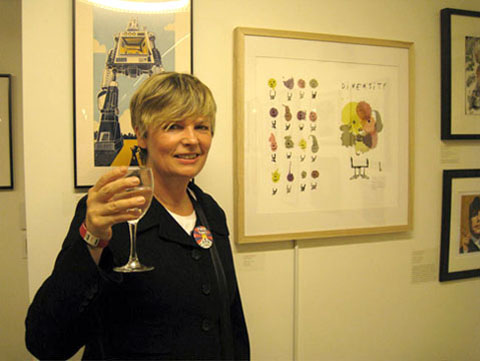 Marlena Agency
was founded in New York in 1990 with a stable of primarily Eastern European artists whose bold, conceptual illustrations offered clients new visual options.  We soon added artists from around the world, making our agency a pioneer in representing multicultural talent years before the Internet's growth facilitated this approach.  We love solving difficult visual problems and are always looking for gifted, nimble artists who can illustrate complex financial, political and social concepts with as much ease as creating painterly murals or humorous animations.
Over the years our artists have won gold and silver medals from the Society of Illustrators in New York and are regularly featured in Illustration Annuals of American Illustration and Communication Arts.  In 2017 our artist Gerard Dubois won one of the industry's most prestigious prizes, the Hamilton King Award.
Marlena Agency is proud to serve a diversity of industries: film, theatre, fashion, publishing, packaging, multimedia, advertising, branding, high technology, hospitality and the non-profit world. Among our clients are:
Apple
Google
The New York Times 
The Wall Street Journal
The New Yorker
Nickelodeon
The Guggenheim Museum  Propublica
Lucas Film
Clinique
Prada
Tiffany & Co.
Le Monde
Taschen
World Wildlife Fund
Airbnb
Lincoln Center
New York City Opera
San Francisco Opera
New York Public Radio
and many others.
Wherever there is a need for visual solutions that are both smart and beautiful, we can help.
In recent years our role as an Artist Agent has expanded to encompass gallery exhibitions and fine art sales. This dual role enables us to promote the development of our artists in an international context and provide them with new opportunities to gain public recognition in a variety of venues. It is our hope that our intercultural mindset enriches communication among the nations of the world.
© 2018 Marlena Agency Inc. All Rights Reserved.