Catherine Meurisse 
Biography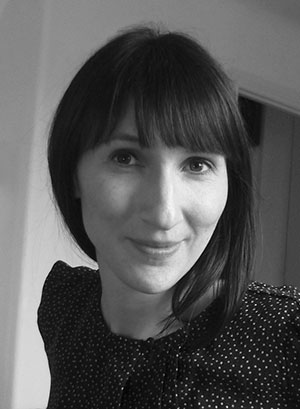 Catherine Meurisse
was born in 1980 and is a French native. After studying literature in college, she attended The Ecole Estienne (Graduate School of Arts and Printing Industry) then The Ecole Nationale Superieure des Arts Decoratifs where she graduated with an award of excellence.
In 2005, she joined the satirical newspaper Charlie Hebdo as an illustrator. She also draws for Frencgh Magazines Les Echos, Le Nouvel Observateur or Telerama and illustrate children's books for publishers such as Gallimard, Sarbacane, Bayard or Nathan.
Catherine Meurisse also writes and illustrates comic books. She published Mes Hommes de lettres (2008) and Le Pont des arts (2012). In 2007, she creeated Elza's character, impertinent teenager who appears in a series of 3 books. In 2010, she published Savoir-vivre ou mourir about good manners.
Her last book, Moderne Olimpia, published by Futuropolis offeres a re-reading of West Side Story and mixes painting, dance and cinema.
Catherine Meurisse lives and works in Paris.