Marysia Machulska 
Biography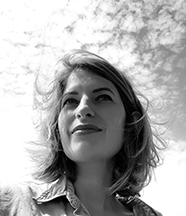 Marysia Machulska is a Polish illustrator and graphic designer based in Paris.
In 2008 Marysia graduated with honors from the Graphic Design Department of the Academy of Fine Arts in Warsaw. 
She also studied graphics design at Ecole Supérieure Estienne in Paris, then she was received a French government scholarship for artists to study at Ecole Olivier de Serres. 
Since 2010 she has started her own freelance practice, specializing in illustration and graphic design, editorial illustrations, books covers, posters, identities, etc. 
Her works combines flat design graphics with old collages. She pays a great attention to the content and ideas of her works whatever she is working on illustrations or posters. She always trying to find a simplest possible solutions to a express visual concept in a very  best way.