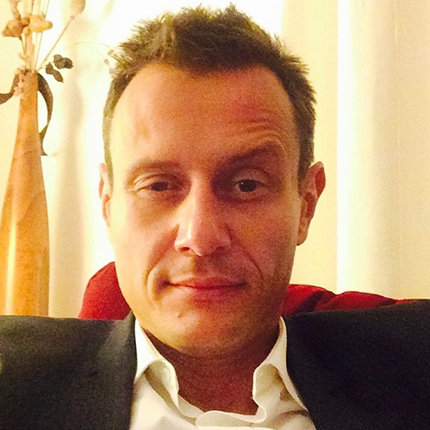 Tomasz Walenta
is an editorial illustrator, a graphic designer, a researcher and an educator living in Warsaw, Poland. His clients include: The Wall Street Journal, TIME Magazine, The New York Times, Fortune Magazine, Scholastic, Politico, The Boston Globe, The Washington Post, Foreign Policy, Consumer Reports, Newsweek, Forbes, Reader's Digest and Nautilus among others.
"My work is rather minimalistic, my goal is to find the simplest solution possible to express a given concept. I place great importance on content and ideas. I think that illustration must convey content in order to touch people and make them think.
 I see illustration through the prism of language that serves the expression of concepts. This language possesses a vocabulary of visual signs that evolves as society evolves and a grammar that structures these signs. This perspective gives me the possibility to address any subject and is uncorrelated with time, technology and medium because it is based on content, therefore being independent of styles and fashions.
 I have a critical point of view on reality, I like to take a stand and to express what I think about our world. My practice is based on my perception and interpretation of reality. I believe that original and independent thinking is essential. I like to think that my clients hire me because of my ideas and my unique way of seeing."