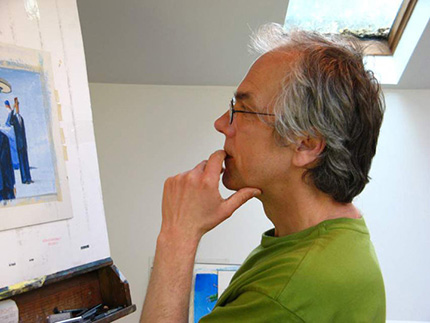 I have been working as a free-lance illustrator for more than twenty years for a wide range of corporate and editorial clients.
Corporate clients include: American Bar Association, American Federation of Teachers, Aventis Pharmaceuticals, Bankrate.com, GEHA, Princeton University and the United States Postal Service.
Editorial clients include: Architectural Digest, Duncan Baird Publishers, HeallthLeaders Media, House Beautiful Magazine, Time Magazine and the Wall Street Journal.