Federico Jordan
Biography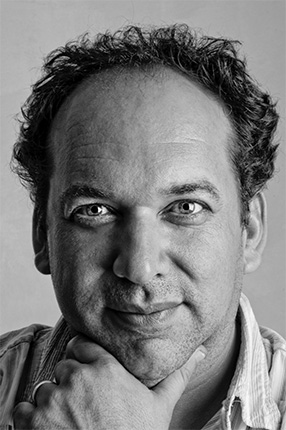 Federico Jordan
(b. 1969) lives and works in Saltillo, Coahuila. His work as a graphic artist has been going on for more than 25 years of uninterrupted work. During this period of time he has achieved international recognition.
His pieces have been published in The New Yorker, Harvard Business Review, Forbes, Stanford University, Tufts University, Business Week, The New York Times, The Washington Post, and in Letras Libres, among other publications.
He has collaborated in the academic editions of the School of Visual Arts in New York. His artwork has been exhibited in national and international exhibitions in galleries and museums.
His line of practice proposes a contemporary post-constructivist, through aesthetic sublimation and Mexican colorfulness. He is a disciple of José Salat Figols, of the Antigua Academia de San Carlos and follows the footsteps of Miguel Covarrubias and Abel Quezada.
He is a merit graduate of the Facultad de Artes Visuales, of the Autonomous University of Nuevo Leon. At present he is a professor at the Escuela de Artes Visuales Ruben Herrera at the Autonomous University of Coahuila. He has participated in numerous conferences in and out of Mexico.
He is represented internationally by Marlena Agency in New York and by Michel Legarde in Paris.