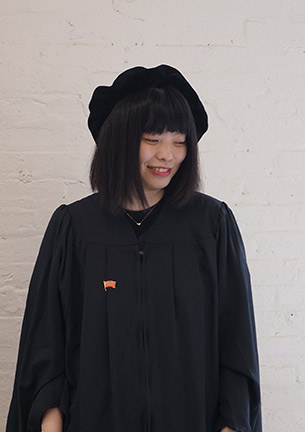 My name is Jing Li.
I am from China. I got two illustration MFA degrees from Savannah College of Art and Design (2017) and Maryland Institute College of Art (2019). 
In the summer of 2019, I went back to China. I'm working as a freelance illustrator in Beijing, which is an ancient and fashionable city. I love the Hutong culture of this city, it's charming! That's why I chose Beijing to start my career. I have two dogs and usually walk them after a day's work. I started to draw when I was four and I draw everyday, whether for clients or myself. I want to leave behind some moments of life to show what I am doing and seeking.
In the last few years, I have received some awards including the 3×3 Illustration Student Show No.15 Gold; American Illustration 38; Red Dot Award: Communication Design Junior Award; Communication Arts 2019; and the Society of Illustrators NY 61 annual. I focus on picture books and editorial illustration, my clients include Smithsonian Magazine, The Atlantic, Mercedes Benz, L'Officel and Tricycle Magazine.