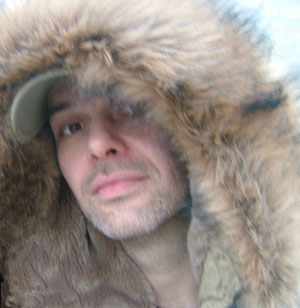 Gérard DuBois
Gérard DuBois was born in France. He studied graphic design in Paris then crossed the Atlantic to live in Montreal, Canada.
Since he has worked as a freelance illustrator.
His work has appeared in major North American and European publications, among them The New York Times,
The Wall Street Journal, The Washington Post, Time, Newsweek, GQ, Rolling Stone, The New Yorker, Playboy ,
in several ad campaign, as well as in more than twenty illustrated books.
His work has been profiled by Print Magazine , Communication Arts, Grafika and more.
His illustrations have been awarded in major contests for more than 25 years, from Communication Arts, American Illustration, SPD, Folio, 3×3, AIGA, and Print.
He received the Hamilton King Award and four gold medals from  the Society of Illustrators.
His book Enfantillages was awarded a Bologna Ragazzi Award.
In 2018, Canada Post issued a stamp «Gerard DuBois», as part of The Great Canadian Illustrators series.
His original art has been exhibited in Montreal, Chicago, Los Angeles, New York, Paris, Montreal and Toronto.