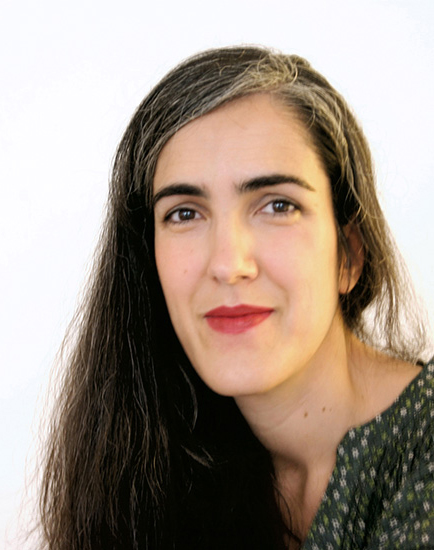 Sonia Pulido Flores
Barcelona, 1973.
Master of Arts, specialized in engraving and printing. University of Barcelona.
Illustrations for: El País Semanal, Boston Globe, Harper's Baazar España, Rockdelux, Marie Claire,
La maleta de Portbou, Jot Down, Orsai, Oxfam Intermon, Editorial Blackie Books, Editorial Alfaguara,
Editorial Planeta, Editorial Anaya, Editorial SM; Kosmópolis (Center of Contemporary Culture of
Barcelona), FNAC, Tiempo de relojes, Cinemanía, Ling, Calle 20, NSLM, and Woman magazine, amongst others.
Since 2012 co-founder of the illustrated ceramics project UHAALA!.
Since 2010 teaching activities in various art schools in Barcelona.
Books published
"Viñetas de vida". Oxfam – Asitberri, Spain, 2014.
"Un samurai ve el amanecer desde Acapulco". La caja de cerillos ediciones, México, 2013.
"El arte de la imperfección en la cocina". Ed. Gallonero, Spain, 2012.
"Caza de conejos". Ed. Libros del zorro rojo, Spain / Argentina, 2012.
"El Park Güell de Gaudí". Tres editores libros ilustrados, Spain, 2011.
"Duelo de Caracoles". Editorial Sins Entido, España; Éditions Cambourakis, France. 2010.
"Cromos de luxe. Sonia Pulido". Editorial Monográfico. Spain; Les éditions de la cerise. France. 2008.
"Puede que esta vez". Editorial Sins Entido, España; Éditions de L'An2, France. 2006.
Prizes and awards
Junceda, Best fiction book for adults for "Caza de conejos", 2013.
Junceda, Best Graphic Novel for "Duelo de Caracoles", 2011.
Selection within the American Illustration 28.
Selection within the Young Illustrators Award 2008. Zurich.
Junceda Adult Fiction Books for "Cromos de Luxe", 2008.
XL young artists will mark the next decade. Awarded by El Duende magazine, Madrid, Spain 2008
Collective Exhibitions
1818_2012. Una mirada contemporánea, Museo ABC, Madrid, 2012.
"Poetry Illustrated". Spain Now!. Pop-up Space The Soho Gallery, Londres, 2011.
Individual Exhibitions.
"Picnic". Galería Como me ves te verás. Barcelona, 2010.
"Duelo de caracoles". Espacio Sins Entido, Madrid, 2010.
"Sonia Pulido. Separar por Colores". Casa de la Provincia, Sevilla, 2009. Exposición itinerante.