Joanna Grochocka 
Biography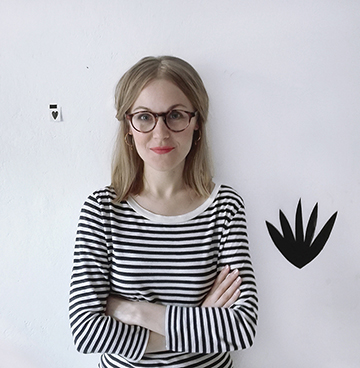 Joanna Grochocka – born and raised by the polish sea in Sopot; for now Warsaw based visual artist and illustrator. She has been drawing since always and it's her most natural environment.
Joanna studied Philosophy at Gdansk University and Graphic Design at Academy of Fine Arts there. Her works are are mainly analogue, they are effects of playing with various media: mix of painting, drawing, photos and paper scraps.
Joanna is an author of numerous press and books illustrations, covers, posters and installations. She likes to take visual inspiration from the 60's children books, movies of Jean Luc Godard and Dada.