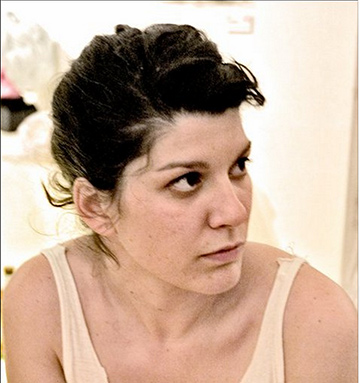 Irene Rinaldi
(Yoirene) was born in Rome where she currently lives and works.
She is 29 years old and she graduated in illustration at IED Roma in 2007.
Irene collaborates with different illustrating publishing houses for Italian and international magazines, taking part in indipendent and self- productions projects.In 2013 she published "Favole per bambini mannari" illustrated children book for Editori Riuniti, among the last collaboration Greenpeace, L'Espresso and the New York Times.
Specializing in handmade print and etching a crucial part of her work is related to the study of engraving and printing craftsmanship, offering her personal interpretation through the creation of prints and short editions.
Her work features in the book about contemporary handmade printing "Low tech print" published by Lawrence King.
Taking from mid-century graphic design and from the strong graphic aesthetic of linocut printing but also inspired by screen printed poster-art Irene developed her illustration style, creating bold, colourful digital illustrations that reproduce the texture and feeling of handprinted artworks.