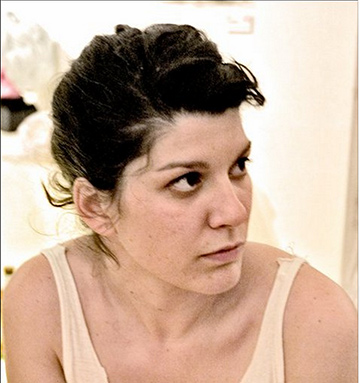 Irene Rinaldi was born in Rome where she currently lives
and works. 
She's collaborated on many creative projects with publishing house and magazines but in Italy anf internationally.
Specializing in handmade print making and etching' a crucial part of her work is related to the study of engraving and printing craftsmanship' offering her personal interpretation through the medium. She is inspired by mid-century graphic design, the strong pictorial aesthetics of linocut printing' and also screen-printed poster-art.
Among her clients are The New York Times, The Los Angeles Times, Taschen, The New Yorker, Washington Post, Boston Globe, AARP, Mondadori, La Nuova Frontiera, Topipittori, Vogue Italia, Elle France, Barilla, Iliad.