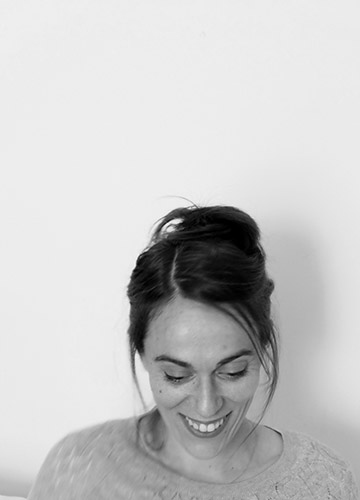 Carole Hénaff is a French illustrator and graphic designer based in Barcelona, since 1994.
She first studied theatrical literature in Paris, then she decided to move to Barcelona where she studied Art graphics. Her passion for graphic design led her to Peret studio. After 4 years working in many areas such as editorial, ad campaigns, corporate identities and branding, she set up her own studio in 2003 working both as a graphic designer and illustrator.
Her works include children books, editorial illustrations, books cover, posters, page setting, identities, etc… and have been published in Spain, USA, Brazil, Australia, France.
She likes working with different materials, acrylics, pencils and photo. Most of her inspiration come from her travels. Carole's work is a mix of those different influences, trying to reach this meeting point between the shape and the concept.
In 2013, she set up with the illustrator Flavio Morais, Vivez l'instant a collection of limited art prints edition. 
She has illustrated many children's books included The Enchanted Lute Player, The Boy who Drew Mermaid, the Adventures of Achilles and Ali Baba and the 40 Thieves.
Photo: Jessie Park