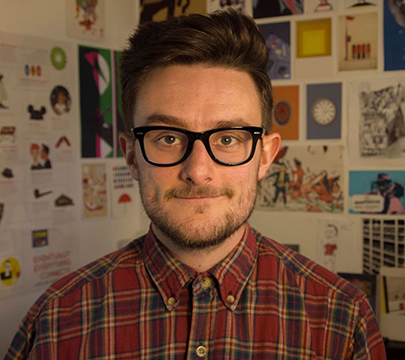 Nate Kitch
is an Illustrator from the U.K. With a love of Jazz, Cinema, Reading and Abstract Art he is often lost in his thoughts and feeds off this to inspire his work.
Studying Illustration at Southampton Solent University at the School of Art & Design, Nate
discovered his love of Collage and after graduating in 2012 won the AOI New Talent Award for his study of Oliver Sack's psychological patients. He has been illustrating for clients around the world ever since; all from his home
in Winchester, where he loves nothing more than a nice afternoon walk to the cinema followed by an evening with his wife Lizzie, their two cats and maybe a dram of Whiskey.
Clients include: International New York Times, Harper's, Wall Street Journal, The Guardian,
Scientific American, New Scientist, Wired, Esquire & New Statesman.